How to Choose the Best Digital Marketing Agency?
Tips to Choose Best Digital Marketing Agency in Gurgaon!
Nowadays, practically everything is digitalised, forcing every brand and business to participate in the digital economy in some capacity. Additionally, marketing is taking steps to get ahead of this tide of transformation.
Everything in marketing revolves around one thing, identifying the areas where your target audience pays the most attention and then producing content around that.
Having said that, earlier, using conventional marketing strategies such as advertising in print media, radio, television, and other mediums was sufficient in order to reach the maximum audience.
But things have become increasingly challenging. Since the advent of the internet, marketing has changed to digital marketing, and from being done on computers to tablets to apps on smartphones, giving birth to diverse platforms competing for people's attention.
Thus, merely "being present" online is insufficient in the face of fast-advancing technology and growing competition. The need to create a persistent internet presence is growing, but so is the difficulty.
All facets of online marketing, such as social media marketing, content markeing, search engine optimisation, email marketing, and Google Ads, are included in digital marketing. Therefore, whether you run a large multinational corporation or a small business, your brand must have online visibility; this will help you stand out from your competition and give you an edge in the market.
To improve online branding and connect with your target audience, SEO and social media marketing are now crucial processes. In the last several years, the prominence of digital marketing firms in India has soared. They help you from establishing clear and measurable goals to creating budget-friendly plans to achieve them to implementing those plans to monitoring ROI.
So, stick around to understand how to choose the right digital marketing agency for you and then we will also talk about the best digital marketing agencies in India.
Define your goals and objectives

Determine the budget

Similar core values

Transparency

Past clients
Define your goals and objectives
You must clearly define the requirements for your brand before selecting a digital marketing agency. You should ask yourself a few questions before you start looking for a digital marketing agency, such as what do I want to accomplish with an agency? How do I expect the agency to support me with my goals? How much money am I willing to spend to achieve this particular objective? Expectations and areas for improvement vary from organisation to organisation. Recognise exactly where you need to improve.
Having a clear understanding of your goals and what you want to accomplish when you hire the SEO agency in Gurgaon will let you communicate effectively and obtain the desired outcomes. Instead of wasting your important time and money, knowing exactly what you want can assist you in finding and focusing on it.
Determine the budget
You can decide on a budget based on your requirements. For example, you don't need to spend money on website design or Google advertisements if your primary goal is to increase your social media presence. Therefore, recognise your needs and identify a digital marketing company that best fits the job.
Make sure your budget is competitive if you want to outperform your rivals and attract more clients to your page. A common rule of thumb is to budget 10% of your company's total income for online marketing, even though your overall budget may vary slightly. This way, you can plan your budget to achieve the desired objectives and increase your revenue.
Look for similar company values
Working with a digital marketing agency that has comparable operating principles and beliefs is essential.
By doing this, you can be certain that they will fit in and get along well with your working style and core values. An agency is ultimately a part of your company. Just as crucial as looking at the calibre of their work is picking an agency with the correct principles and culture.
Examining a potential agency's partnerships is one of the finest ways to evaluate it. This demonstrates a shared outlook.
Partnerships demonstrate experience and domain expertise, all of which are ticked by Scroll Mantra, a digital marketing agency in Gurgaon.
Transparency
This could be the most important step. Verify if the sales team of a digital marketing agency is responding to your inquiries about pricing, team size, the nature of the work, etc., in a clear, succinct manner. You should have certain goals in mind as well as pertinent questions before your first encounter.
It's crucial to comprehend how the SEO agency operates on a daily basis and how your organisation will fit into their corporate culture.
It is a red flag if they aren't forthcoming with the strategy and statistics. For instance, if the objectives aren't specified for SEO, and you aren't aware of the technique, they will employ.
Scroll Mantra is amongst the best social media agencies in Gurgaon and swears on transparency and ethical approach in the business. They offer holistic solutions to their clients and have worked in beauty & fashion to writing & education to retail & e-com to finance & technology, to name a few.
Analyse their website
Asking yourself what services they offer can help you determine which agency is best for your company. For example, has their work been made available in a portfolio? Can you tell what the agency's strengths are from its website?
Keep in mind that many digital marketing agencies may advertise their capabilities on their home pages without providing any supporting evidence while doing so. On the other hand, a top-notch digital marketing agency partner will demonstrate their strengths through case studies on their website, showcasing their project across a variety of market segments, highlighting the marketing campaign and offerings they provided for those particular businesses, and showcasing their outcomes through data.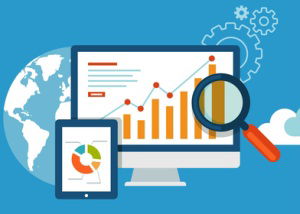 Remember that these companies also sell their own items in addition to those of their clients. Examine the agencies' self-promotion strategies when conducting your investigation. It's a great sign if you like the way a company's website looks and can easily explore it. But if their website fails to impress you, that should raise concerns. You can learn all about a reputable digital marketing agency on its website, along with how it may benefit your brand.
To Sum Up
The achievement of business objectives, consumer engagement, and sustained growth all depends on working with the proper digital marketing agency. Businesses might achieve new heights with the assistance of a service provider who comprehends industry specifics and adapts their strategy to suit clients, customers, and clients. 
The three key factors that should be taken into consideration while assessing the best digital marketing agency are experience, past accomplishments, and knowledge. Your internet marketing initiatives will advance if you use these recommendations for selecting a digital marketing agency. Your website serves as both an online retailer and a point of contact with your target audience. If you treat it like one, ultimately, it will start to pay off.